creative direction / design / marketing


Topeca Coffee
Coffee Connects Us.

Topeca Coffee Roasters
was an established brand when I began this project, however, they lacked a sense of direction in their marketing.
With four disparate identities (their farms in El Salvador and Brazil, their roastery in Tulsa, OK, their three distinctive café locations, and their wholesale client base) to showcase, Topeca needed a centralized idea that connected the facets of their brand.
Thus, the simple tagline,
"Coffee Connects Us."
was born.
Environmental Signage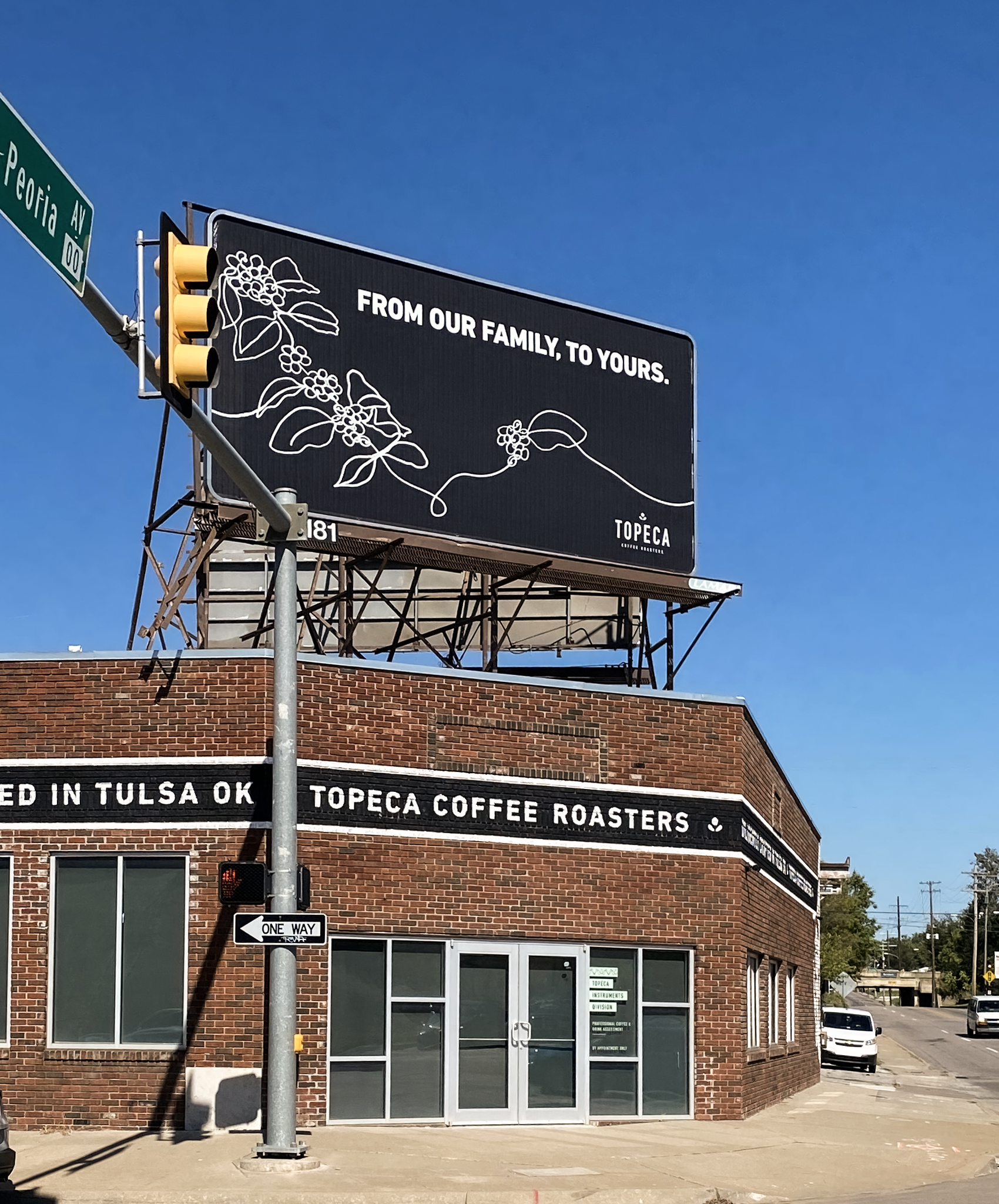 I utilized the language of line drawings to convey this idea of connection, as well as circular, cycle-of-life motifs in the merchandising to highlight the unique, cyclical nature of the Topeca brand (one of the first ever farm-to-cafe coffee businesses).
Merchandise
In order to carry the ethos of connection through to Topeca's product line, I created a new packaging system for the limited edition coffees, and I redesigned the labels of the retail coffee bags. Both of which now focus on the cyclical and natural elements of the Topeca brand.
To further illustrate the connection between, farm, cafe, and the coffee community at large, I have run several month-long campaigns that highlight the thread that weaves Topeca's narrative together: Community.
For example, my Hispanic Heritage Month campaign centered around showcasing the single origin coffees from the farm in El Salvador, and donating 10% of sales of those coffees to a local hispanic school (
San Miguel Middle School
).