creative direction / design / marketing
Saturn Room
Tiki Lounge
Come on an adventure to the tropics of Tulsa.
Saturn Room Tiki Lounge
has been one of my largest marketing and design projects to date. While they have an established presence in Tulsa, OK, they had fallen in to some standard practices, which weren't doing their expertise and training justice.
For this project, I developed a new visual language for Saturn Room, which blends the historical 1950's tiki aesthetic, with a contemporary color palette and refreshed feel, reflective of the unique charm of the bar itself.
Physical Collateral
Another goal of this project was to do a complete overhaul of Saturn's merch options, to move away from simple t shirts with the logo on the pocket to something anyone, not just fans of the bar, would wear.
Merchandise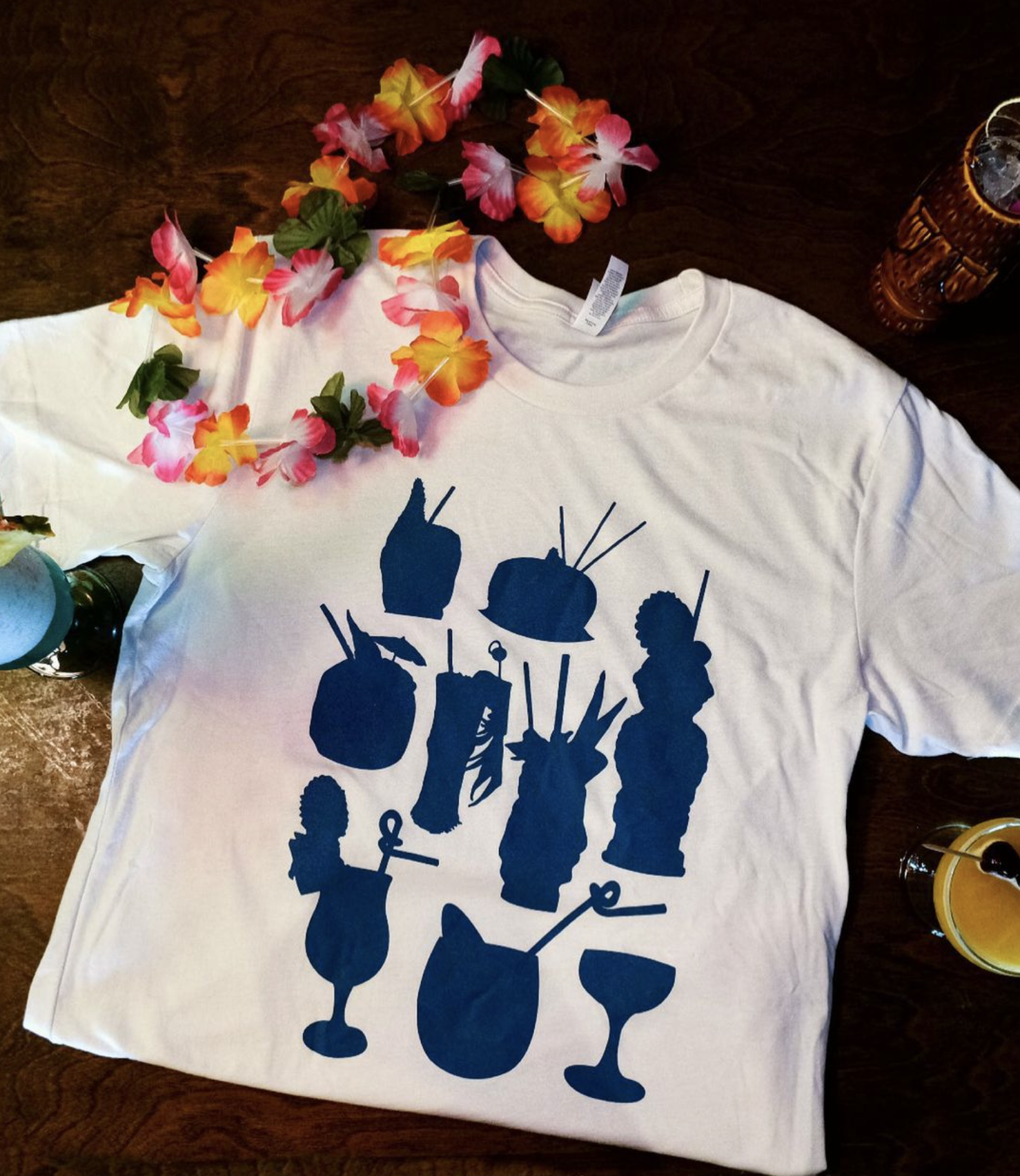 Additionally, in order to showcase the extensive and unique rum offerings that Saturn has, I designed a rum club program, including two levels of customer participation (beginner and advanced) with monthly rum tasting events hosted at Saturn Room by various distilleries, including labels such as
Mount Gay
,
Don Q
, and
Plantation Rum
.
View Saturn's Instagram here.