Research / Design / Writing
Little Things Vintage Brand Development


Little Things is a curated vintage retailer based in Tulsa, OK who's mission is to reduce waste and combat the ecological distress caused by fast fashion.
It is an independently-owned, queer business and they wanted a brand that reflected their identity and felt contemporary.



By focusing on the owner, the brand became more intimate, which felt appropriate given the name as well. A simplified character mark makes the brand more personable and lends itself to growth beyond vintage curation.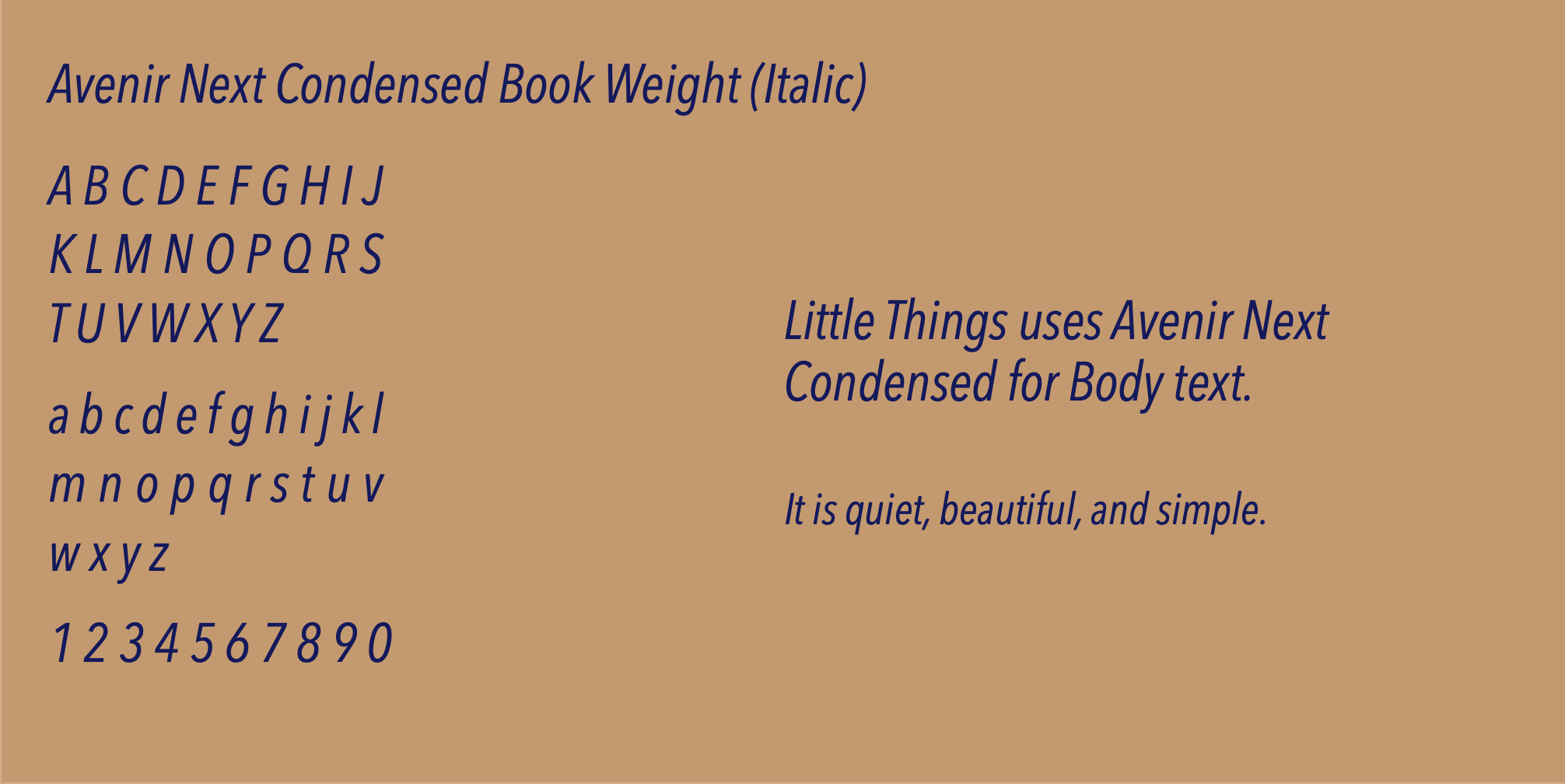 For all marketing material, Little Things uses Futura Bold for header text, and Avenir Next Condensed for body copy. This pairing is approachable, yet understated, allowing the content to shine.


In addition to creating a brand for Little Things, I worked with the owner to write a manifesto, which details the work that they do through Little Things. This involved a lot of back and forth with the owner, but in the end, I was happy to put their goals into words.